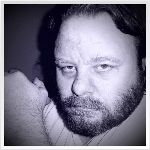 I am a 46 year old web programmer specializing in ColdFusion. I started my web career in 2005 with my cousin, Wes, at his startup company, Dynapp, Inc. I took on the job with absolutely no previous web experience of any kind. In November 2012, I left Dynapp, Inc. and began working for Third Wave Digital as Technical Manager and oversee all aspects of hosting, custom app development, network and database administration, as well as provide the architecture strategies and implementation of their CMS product. Third Wave Digital has been recognized internationally for their design prowess with .edu sites and I am proud to be a part of the technical team that serves their very solid sites.
Over the course of the last 7+ years, I have learned:
ColdFusion
SQL
Javascript
HTML
CSS
and how to administer:
Windows Server
MySQL server
Microsoft Exchange Server
POP servers
while also gaining a level of proficiency in Photoshop, Eclipse, CFEclipse, and CFBuilder. I oversee the development, support and implementation of the Third Wave Digital CMS which currently powers many, many websites and is under continuous development and improvement.
I am always looking to learn and intend to use this site as a blog for both my personal and professional advancement. While features are being developed and implemented, I am open to suggestions for ideas for the site or for content. Please submit your ideas and comments here.
Keep checking back as the site develops and happy surfing!